Overcome the Challenges of Moving Core Banking and Transaction Processing to the Cloud
Banks and financial institutions have been implementing cloud infrastructure for certain low-risk functions since nearly the technology's inception. Many, however, have shied away from implementing transaction processing and core banking processes on Cloud.
These financial organizations have very specific requirements as they move to or expand their cloud infrastructure and most reasons for hesitation are similar across organizations. In this 10-minute read, we cover these key challenges and how your organization can overcome them to:
Mitigate Security and compliance risks
Benefit from cloud despite technological legacy
Optimize performance and abate transactional latency
Assure proper alignment between IT and the business
and overcome a lack of modern skill sets
By understanding the proven methods outlined in this document for mitigating these barriers, you'll confidently capitalize on the benefits of cloud, improve your SLA performance, and better align IT operations with business goals.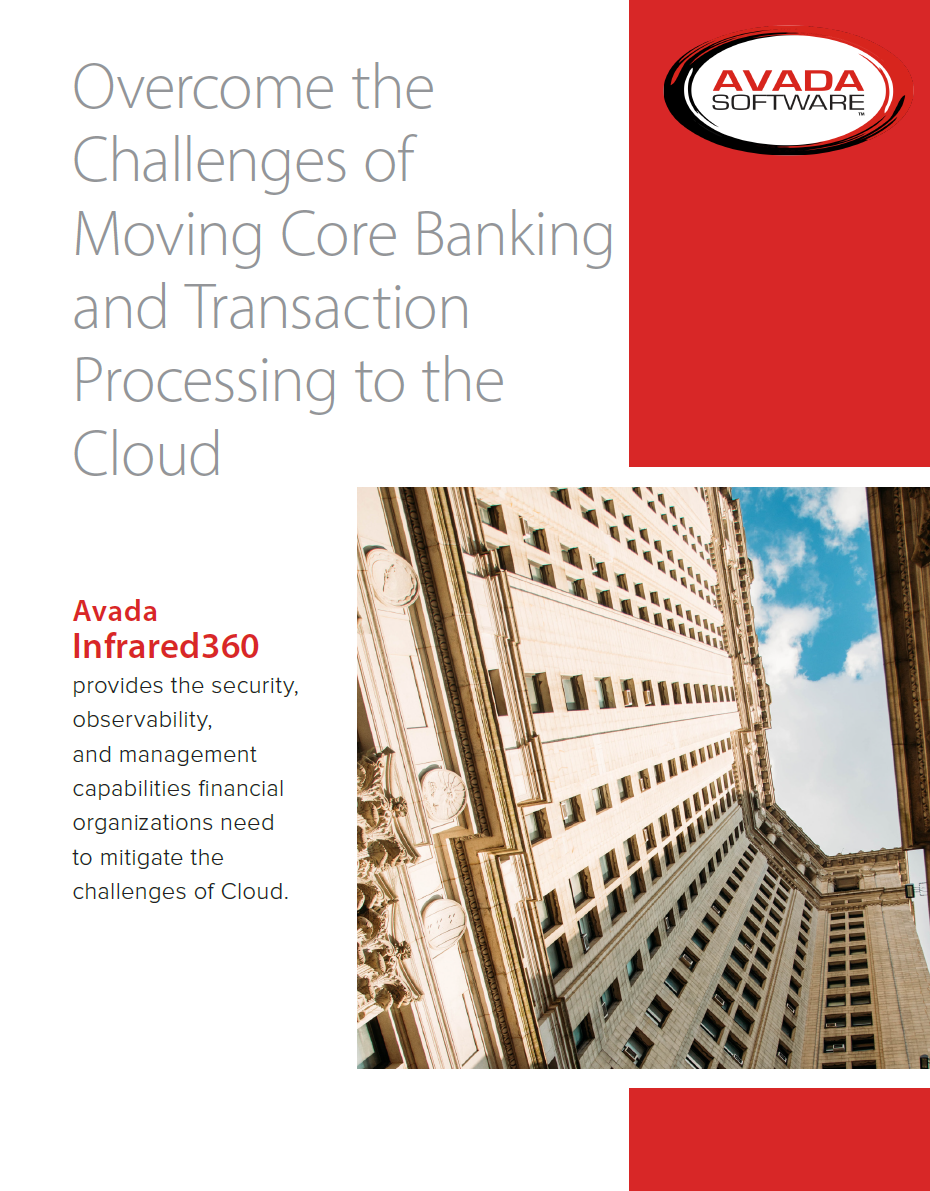 Take a Deeper Dive Into Infrared360®