Managing Middleware in Hybrid Cloud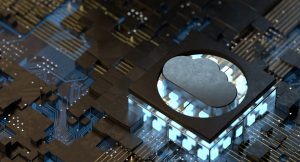 Submit the form to watch:
Organizations often a choose hybrid cloud architecture over "fully-in-the-cloud" environments to keep corporate assets secure and private, get better scaling & workload, and for improved control of the environment, processes, and methodologies. But this modernization comes with challenges for I&O managers like choices of transactional integration in hybrid cloud, access, security, and observability. View this session and get some expert advice on:
Eliminating deployment headaches in Hybrid environments
When Hybrid cloud is the right choice, and when it's not
Futureproofing in a changing IT landscape
Preventing problems from escalating as you segregate your on-prem environment into multiple environments.
Keeping corporate assets secure and private
This recorded session from Middleware Mash-Up will help you learn the best practices for managing your middleware environment in hybrid cloud.
To watch the full video, please submit the form on the right. Thank you!
Take a Deeper Dive Into Infrared360®