Avada Software announces the new Alloy (version 5.8) release as of June 21, 2016. This version was built upon customer technical feedback and new business requirements for managing middleware environments.
The Alloy release leverages some really new technology and has been in development for the past 2 years.
As a customer focused company, 80% of Alloy's new features and enhancements are based upon customer feedback…
But with Avada's unique innovations to take it to the next level.
User Interface (UI): The user interface has been completely reengineered and redesigned using new technologies giving it more of a look at feel people will find on highly used sites such a Twitter or Amazon. This was done to make navigation between technologies (i.e. WMQ to WMB to WAS) more seamless, reduce the amount of screens and mouse clicks, leverage new browser technology, work with mobile devices like tablets, and build a foundation for planned future graphical enhancements to Infrared360.
New drag and drop dashboard creation
Dynamic MQ environment flow diagram is LIVE & interactive with alerts & objects.
MQ Certificate Management Automation, expiry alerts, & history reports.
IBM Data Power navigator and alerts
Remote file display, retrieval, push – no agents!
Initiate remote deployment changes & scripts from IR360!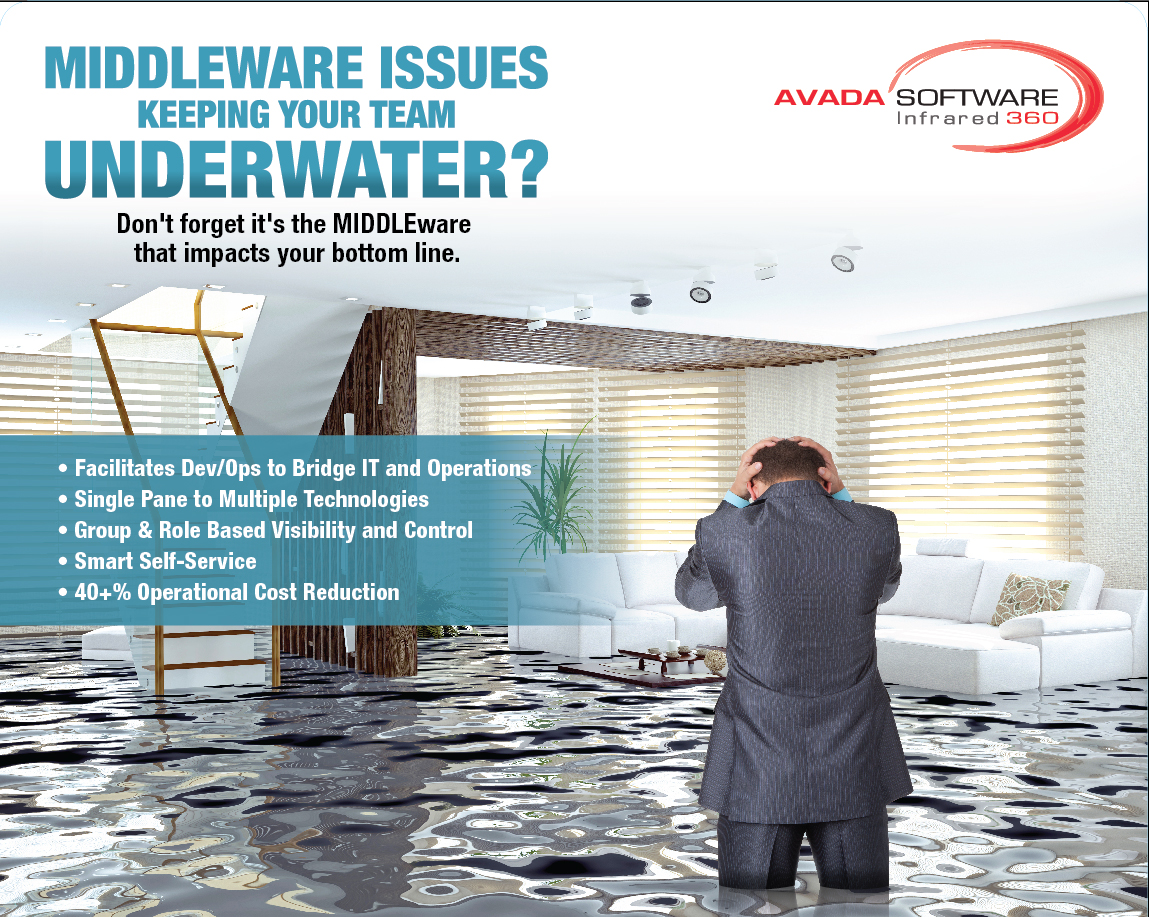 If this is you, WE can help!