4 Things You Can Automate to Save Time and Effort on MQ Administration
When: September 21, 2022 11:00 AM Eastern Time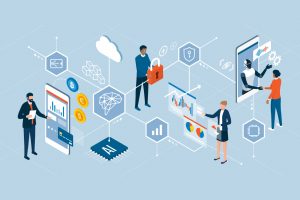 Submit the form to Register:
MQ Administration is becoming exceedingly complex and workloads are growing exponentially. As businesses grow and enterprise messaging scales to meet business needs, workloads can grow exponentially. 
Many MQ Administrators aren't aware of how they can automate most of the key performance-critical tasks that take up much of their time, without involving Dev teams to write and maintain scripts. 
Join Peter D'Agosta of Avada Software as he discusses 4 things you can automate to reduce manual errors, fast track completion of repetitive tasks, and save time and focus for high-value initiatives. You will learn why these things are important to you, how automating them saves you time and work (and improves performance) – without needing to involve other teams to write and maintain scripts:
Channel Restarts

Saving or Moving Problematic Messages 

Backing up QMGR's to a central location

Resetting Object Attributes on Qmgrs, Queues, & Channels
Register today and see how MQ Automation can make your life a whole lot easier, lead to fewer issues, reduced MTTR, & get management off your back.
The Infrared360® Difference