The Business Case for Modernizing Your MQ Estate Today
Tuesday, October 19th, 2021 at 11:00am EDT
IBM has retired MQ v8 as of September 30th. That could mean added extended support costs going forward. But that's not the only reason you should upgrade your MQ environment now, or even the only way doing so will save your organization money, time, and effort. Join us for this online webinar presented by Nick Glowacki, Executive IT Specialist, and Evangelist for IBMs Integration Portfolio and Peter D'Agosta, Chief Product Manager for Avada Software. Nick and Peter will take you through how the upgrade will help you modernize your MQ estate, why it makes the best business sense to start planning your upgrade now, and key planning points you need to think about in advance of your upgrade.
Join us and discover:
How the upgrade will improve your deployments and the benefits to you

More, smaller deployments
Self-service
Lesson learned (Challenges to expect)

What you need to know about monitoring and managing those challenges
How MQ 9+ helps you achieve modernized deployment strategies like containers

Cloud Pak
Operator
Certified Containers
Native HA

How best to benefit from features in V9 independent of containers

RDQM – HA/DR features
Public Cloud increasing the demand for AMS (Advanced Message Security)
Streaming Queues
Whether you've already started planning your upgrade or thought you'd wait it out, we guarantee you'll learn something useful. Fill out the form to register today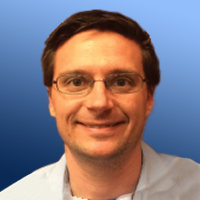 Nick is a technical evangelist for IBMs integration portfolio working as a technical specialist exploring current trends and building leading edge solutions. He has spent the last 5 years working in the field and guiding a series of teams through their microservices journey. Before that he spent 5+ years in various other roles such as a developer, an architect and a IBM DataPower specialist. Over the course of his career he's been a user of node, xsl, JSON, Docker, Solr, IBM API Connect, Kubernetes, Java, SOAP, XML, WAS, Docker, Filenet, MQ, C++, CastIron, IBM App Connect, IBM Integration Bus.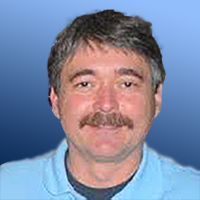 Peter D'Agosta has been in IT for 35 years. Cofounder/COO and Product Manager at Avada Software, his background includes application and systems programming, enterprise architecture, consulting, management, analysis, strategic 24/7 systems including airline, banking, and  internet, as well as technology innovation. Peter oversaw infrastructures for airlines, branch banking, and online service companies before moving into the software vendor arena where he worked with new innovations in email, messaging, portal and web service technology.  Interspersed with engagements for some of the world's largest companies, Peter's varied background provides him a unique perspective in applied technology.