The Business Case for Modernizing Your MQ Estate Today On Demand Video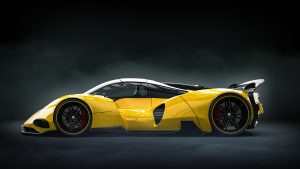 The latest version of IBM® MQ has features that may save your organization money, effort & time, depending on how you're using MQ. It aligns you for better compatibility to containers and cloud, improves reliability at scale, and takes security to the next level.
Check out this recorded webinar, presented by Nick Glowacki, Executive IT Specialist, and Evangelist for IBMs Integration Portfolio and Peter D'Agosta, Chief Product Manager for Avada Software. They'll show you:
The benefits of this deployment model and its key features,
Some little-known challenges it presents,
Best practices on how to manage that environment once it's up and running.
How the upgrade will improve your deployments and benefits to you
Lesson learned (Challenges to expect)
What you need to know about monitoring and managing those challenges
How MQ 9+ helps you achieve modernized deployment strategies like containers
How best to benefit from features in V9 independent of containers
Whether you've already started planning your upgrade or thought you'd wait it out, we guarantee you'll learn something useful. Submit the form to check out this video now.