Important News for Big Fix and ILMT
The following post provides some very important information regarding  The IBM License Metric Tool (ILMT) and Big Fix, provided by an Avada Software Partner, IDI.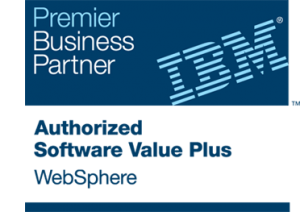 IBM has announced version 9.2 of Big Fix (the key component to the ILMT Software) is undergoing a sunset effective June 30, 2022.
We are sharing this information so you can proactively plan for the upgrade including the timing and deployment as well as if you plan on performing this in house or you require the services of our expert staff.
We suggest that you first inquire as to the current version of your Big Fix deployment.
To do so simply:
Go to the Control Panel,
Choose Programs, then Programs and Features
In the list see the version of the program on the right
If you have version 9.5 or higher of BigFix you are set for some time and have no need to upgrade BigFix at this time.
However, if you are using any version PRIOR TO version 9.5 of Big Fix you MUST upgrade to version 10.x by June 30, 2022.
Secondly and equally important, IBM has released a number of known vulnerabilities for The IBM License Metric Tool (ILMT). It is recommended to deploy the latest version of the ILMT which is version 9.2.27.
To check the current version of your ILMT program simply log on to the tool and check the about dialogue box as referenced in the picture below.
Generally, as a rule of thumb, if you have version 9.2.19 or higher you can upgrade using the Big Fix fixlet. However, if you deployed a version of ILMT that is prior to version 9.2.19 you must upgrade manually and it is our recommendation to do a full new install.
We also understand how busy you are and can offer our professional services for those customers who need assistance with the upgrade.
IDI is offering for a limited time a fixed project cost of $8,999.99. This includes both the install of Big Fix and the latest version of ILMT!!!!!  Please contact us to schedule a detailed Statement Of Work for our services.
If you are current with Big Fix and simply just need assistance with the ILMT updates, we also offer a project-based plan for $1,999.99. This plan will cover the install of ILMT using the fixlet.
IBM has also announced on March 30th, the offer to install The License Metric Tool Lite Version. Previously, you needed IBM's permission to use the Lite Version. It is now PRE-APPROVED for customers who have a maximum of 500 VM's/LPAR's.  This option does NOT require BIg Fix and uses the Disconnected Scanner feature. However, with this option it is the responsibility of the customer to transfer the scan package to the ILMT Server and verify the weekly health of the ILMT Deployment. In this option, the trade off is there is more administration and no need for Big Fix experience. https://www.ibm.com/about/software-licensing/news/article/news_05
We would welcome an opportunity to speak with you and discuss how to best perform the updates. Our second to none additional service offerings include; MQ Healthcheck, License Metric and Compliance Overview, Best Practices, Training and excellent integration services. As a reminder, MQ version 9.1 and 9.2 are the only active supported versions on MQ.
Thank you for your consideration and if we can be of any assistance with your updates, upgrades or any software or professional services please do not hesitate to contact us now or in the future. For ease of reference, you can contact me directly @ nick.felicione@idi-middleware.com
Kind Regards,
Nick Felicione
Senior Vice President, Sales & Marketing
IDI
The IBM License Metric Tool is a system created by IBM to help businesses measure and monitor IBM software usage. It keeps you compliant and helps you save money. Use Infrared360 for monitoring and managing your IBM MQ environment – to stay compliant with SLAs, save yourself work, and save your organization money.